_
 |_  |   _    _  _|_  ._  o  _    _    _   |    _.
 |_  |  (/_  (_   |_  |   |  /_  (_)  (_)  |<  (_|

Family, friends and pets here is a somewhat instructionable text on how
to electrify your kazooo (or someone elses)
Originally this was intended for Timbre, cheers!
Anyways, you need:
A kazoo
A piezo mic
A guitarjack
A bit of soldering.
A bit of glueing.
A bit of drilling.
If you have a piezo that is inside a plastic container follow the
instructions at Erinys superb how-to to extract them.
Solder the jack to the piezo together.
Test where you get the best sound out of the contraption by testing
different positions of the piezo.
Then all you have to do is glue the piezo onto the kazoo (and drill if the
air is trapped)
Then you will have something that sounds something like this soundbyte . The first is
clean and then the others are somewhat manipulated. (phased/distorted/etc)
Anyways, get to it, build one yourself!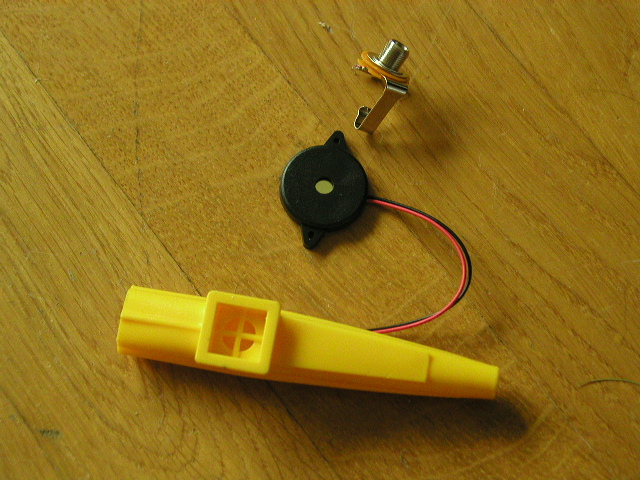 Parts used pictured here.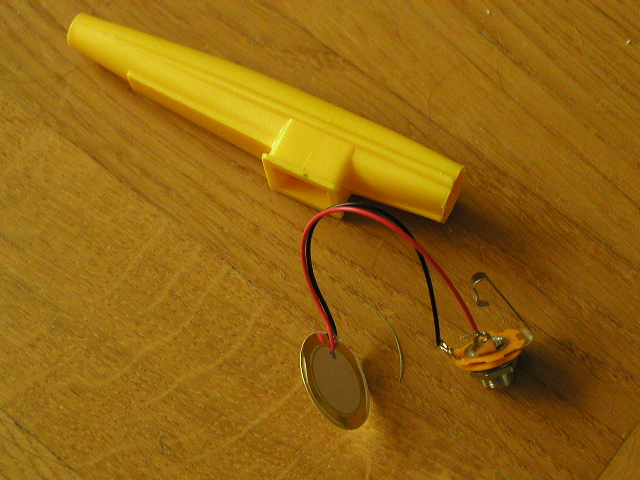 Pizo nekked and solderd.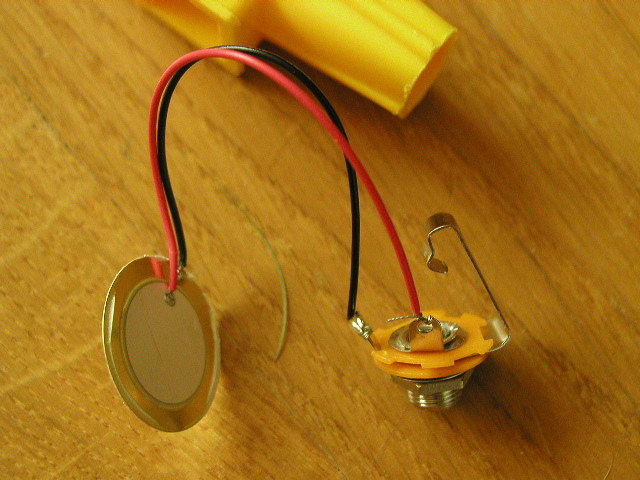 Close up.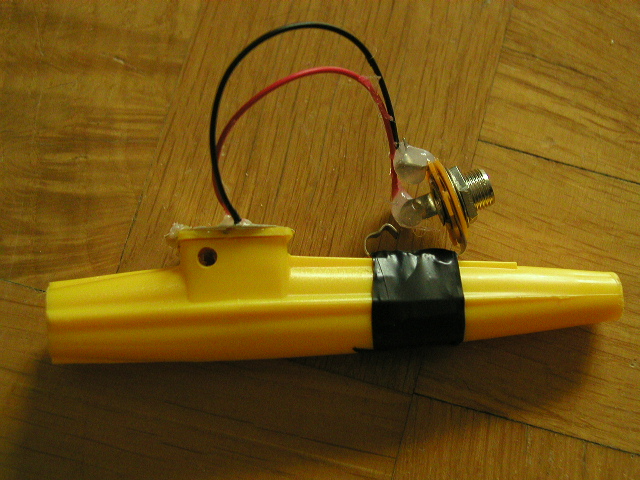 Final result.