Things did not go as expected, but I expected that.
So all the things that I ordered came, and putting them together was not a big deal. Except for the missing usb-hub I thought I had. But that was soon solved.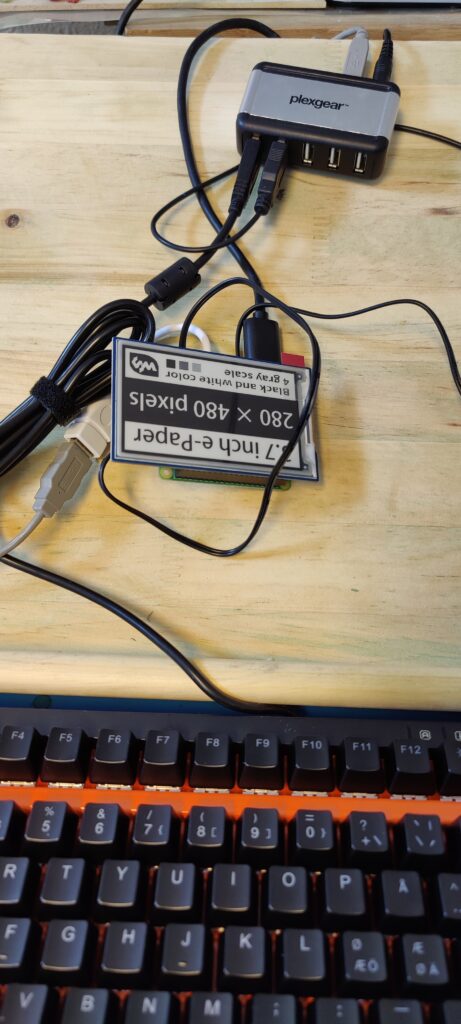 However, the snags came when using the e-ink screen. When writing Swedish characters the example crashed. My tries to add Swedish characters failed. The font files had some info on where they where generated from so I hunted down that script and remade with Swedish characters. But that broke the whole font. So I hardcoded äöå and ÅÄÖ to be aao and AAO. Not elegant but enough for now.
Next problem. refresh rate. It's just too slow, Even with partial refresh. Cant use the screen for what I intended. I was about to write my own "printf" function for the screen to do the typewriter on. But that seems like a waste of time now. Oh well. I will research those ultra wide screens now. And maybe a power pack.