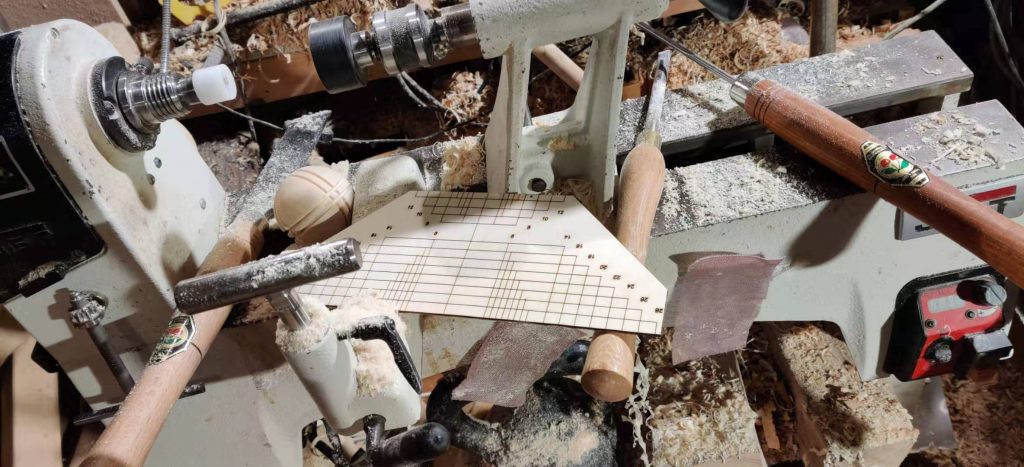 I like to make things, the last two years it's been woodturning that has been taking up almost all my time. I've made bowls, spinning tops, vampire-killing devices, birds and a lot more stuff. Recently I've been into making balls. wooden balls. I've followed great tutorials on youtube and elsewhere. And even though I have bought a special tool that makes the ball making easier, I really like the basic old, normal, no-thrills creating an octagon and go from there. If you have no idea what that is, have a look at this youtube video https://www.youtube.com/watch?v=u_dp_TAvX-s
I do this when I make balls, but I don't want to calculate the different areas every time, so I made a ruler with a couple of sizes. I originally had these on a template for each. But I misplaced half of them inside the garage workshop faster then I could use them. So I decided to make a bigger ruler that would be hard for me to lose.
Here is a video on how to use it:
Here you can download the template:
ballruler_odd.pdf
ballruler_odd.png
ballruler_even.pdf
ballruler_even.png
I ran mine through the laser, but a piece of paper glued on something sturdier should work great.