##        #     #               #
# #  ## ###  ## ### ### ### ### ### ### # #
##  # # # # # # # # # # # # ### # # # #  #
# # ### ### ### ### ### ### # # ### ### # #
##
________________________________________________________________________
My and my buddy Gange decided we wanted a fat vicious and malevolent
music-machine to bring to festivals, for our own listening pleasure when
sitting by the tent and drinking coffee and eating donuts.
Anyway, what we figured was that since we are noobs at building this
type of things we wanted a modular environment. That is we wanted to be
able to exchange parts for other similar but louder ones.
So what we ended up with are pictured here, its a frame made of
particle board. The speakers where bought in a low-price store
(the sound is good though). Car battery from when I thought that it
was dead on my wife's car and bought a new one for her.
Stereo is really an LG something (although there is a Panasonic on the
picture) the reason we choose the LG is because of its ability to play
MP3's and also because its 4x50w output (louder 🙂 .
The connector to the stereo pictured is one that came with the box.
Ohh, and we made the frame ourself.
In total this beasts way in at 32kg, which is a lot, so we have a little
carriage for transport.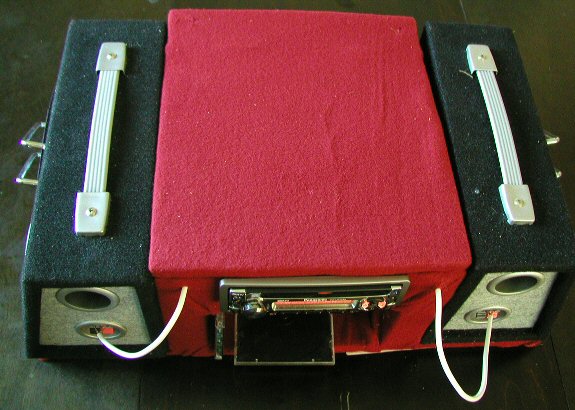 A view from the top, the babe 🙂


The front with loudspeakers moved to the sides (the cables are about 1,5
meters with a knot as enders)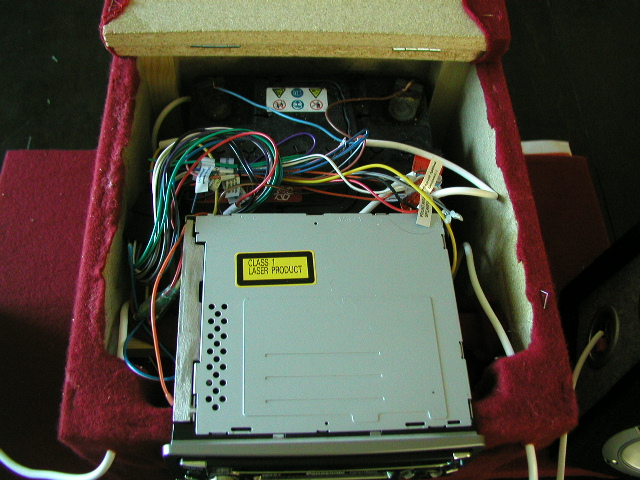 Box opened, car stereo and battery shown.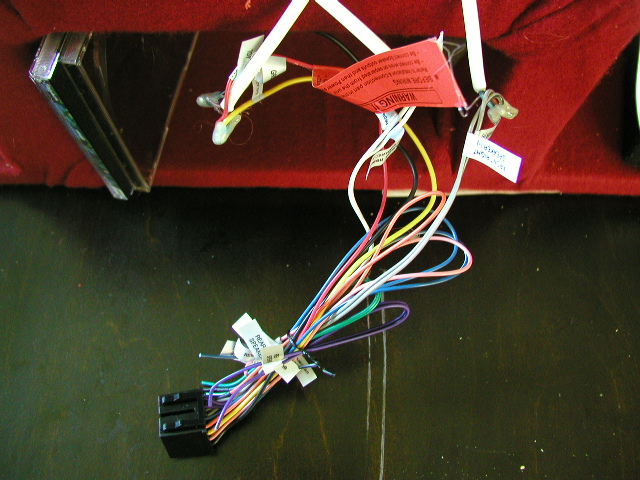 Where we soldered and connected everything together.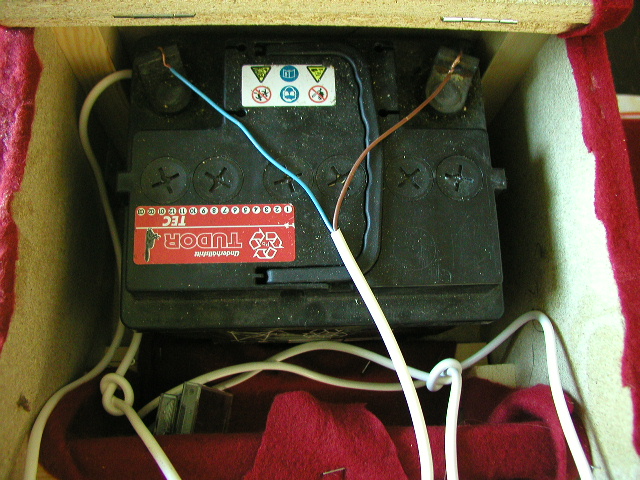 Yeah, I really want better connectors (and shielded aswell)
A few tips to end this little nonsense page with:
* Be careful
* Try to use car battery's that doesn't have water in them.
* Have fun
* Be careful