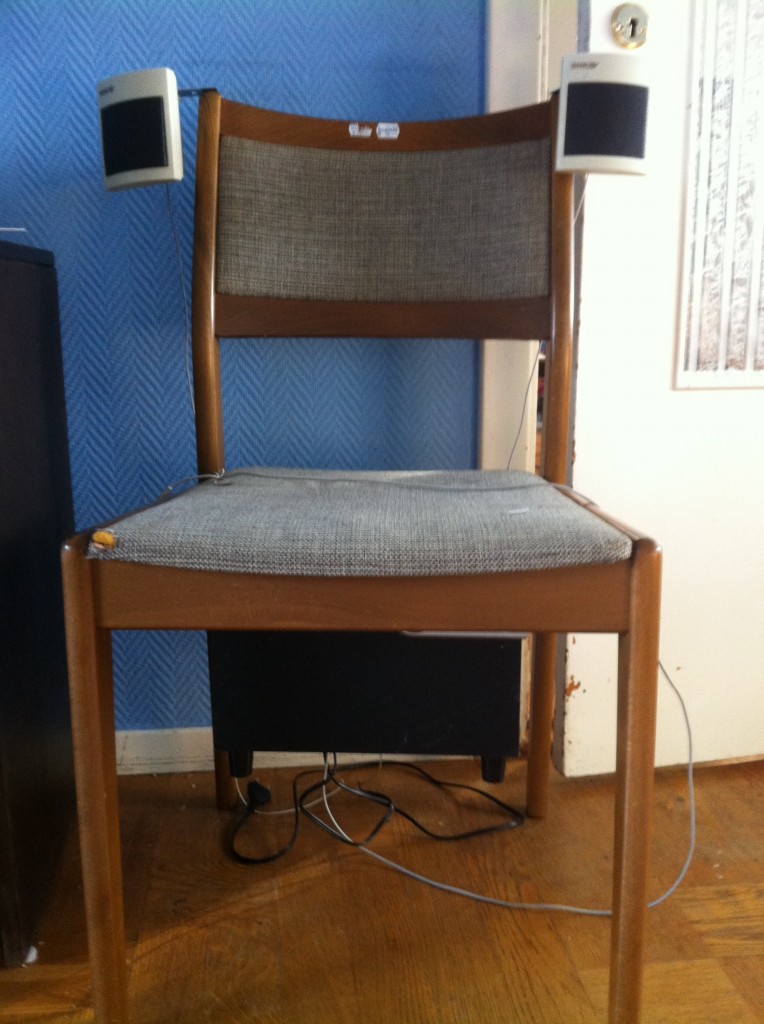 Me and the kids wanted to do something a saturday some weeks ago, and since we've gotten a subbase or maybe a regular base from their grandfather we'd think we'd do something with that.
The cone on the speaker was pushed in, and it was missing one of it's feet, so it wiggled a lot.
There where no regular speakers so it was only that.
Thinking that we probably should get some fresh air we walked over to a thriftstore and browsed all the chairs, and one sofa, but we settled for one chair that was perfekt for them to have at their computer.
When we had carried it home we attatched the base speaker to it and also added two sattelite speakers that I had in the garage 🙂
It is a succes, the bass kicks you in the butt, the stereo is really stereo and you're really getting immersed in whatever you are looking at.
We've tried it for film-viewing, iPhone/iPad games-playing, we even had it hooked up to Spotify another weekend when we cleaned the house.
I'm sure you can fix one up to, it was fun, easy enough for the kids to help design and build and useful to.