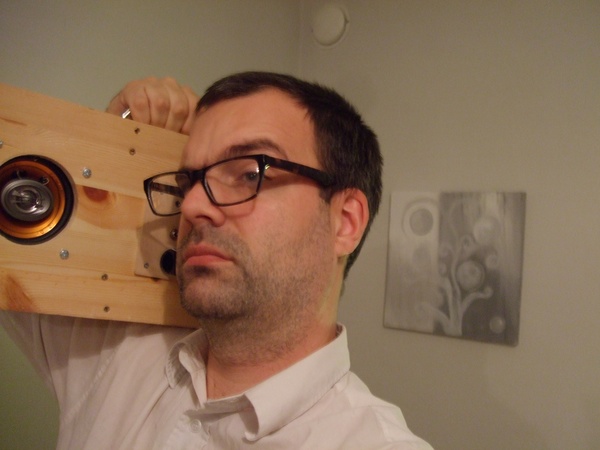 This summer me and the kids built a little ghettoblaster I was thinking of bringing to the Norbergfestival. Sadly though I never brought it to the festival, since in it's current state doesn't produce enough volume for outdoor-listening (in hi-fi atleast)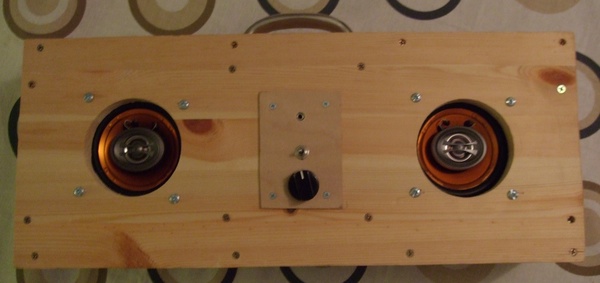 What we did was basically:
* Get a few planks to build the shell.
* Use magnets for the door.
* Using a LOT of glue to isolate the speaker boxes
* Adding foam behind the speakers before sealing of (even more glue)
Here is a little video of when we where  WIP.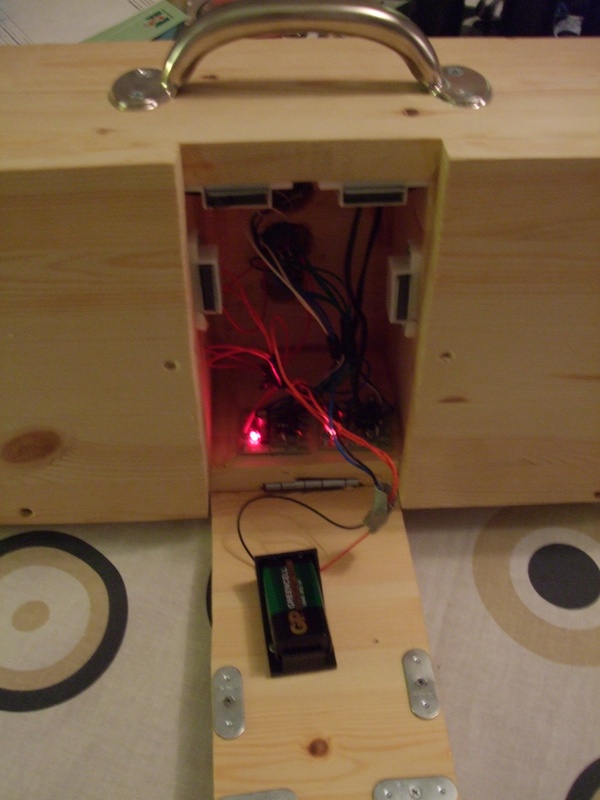 For amplification we first used some 0.5w RubyAmps that are great for smaller amplification projects, unfortunately they where not powerful enough to drive the speaker-elements. So I went and bought a kit from 41hz. 41hz stuff really really rule. To bad I accidentally fired the amplification IC on it when I was putting it inside the box. I orderd a replacement IC pretty fast, but in the mean-time I used two 1w amps I had for some other project. I have made one halfheartedly try to replace the IC on the circuitboard, but I really need to drill the old one away. Perhaps I'll fix that one day.
For now it is awesome to have it as amp to my computer and or when I work outside. It's stylish don't you think?
oh yeah, it's only 4.6kg