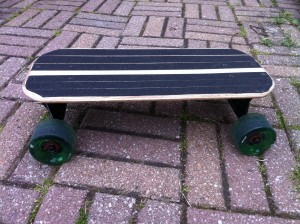 This time it's a mini-longboard. or a mini-cruiser.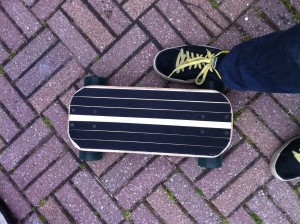 I've got european size 45 shoes, big feet, small longboard.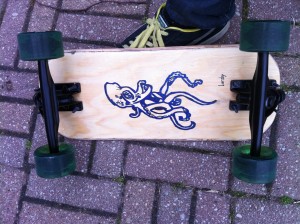 And an octopus as motive. I like tentacles.
It was real hard to skate on at first, since the other skateboards I've used are so much longer and wider. The "danger" zones on those big ones are all that is left for this little one.
it's roughly 45 by 17cm. There are 9 layers of birch(i think).
The wheels are low to midrange in price, as are the rest of the hardware, still, the wheel's turn as they should it responds real quick.
Gonna make a video as soon as I've practiced some more on my biggest trick: "not falling on my head or looking like a total ass"