I made this photo as a present for my friend Christian. I also made the frame, it's not as awesome as the picture though.
The idea came when I bought that hat, in Swedish it's called a sydvest, and I was parading around the office with it, I threw the idea out that one should make a "old fisherman" style photo, here is one I found on the internets to let you get the idea. The corn pipe was the cheapest I could find. I don't really cared to put a lot of money on that prop. The kids want it to blow bubbles with tough.
So the kids and I had an evening of shaving, putting up lights, taking photos and manipulate them. The next day I ordered a 40*50cm large photo. It arrived the next day (yesterday) so I made a frame quick and dirty so I could give it to Christian today. All I hope for now is a laugh and that he really hangs it in his bedroom as he promised 🙂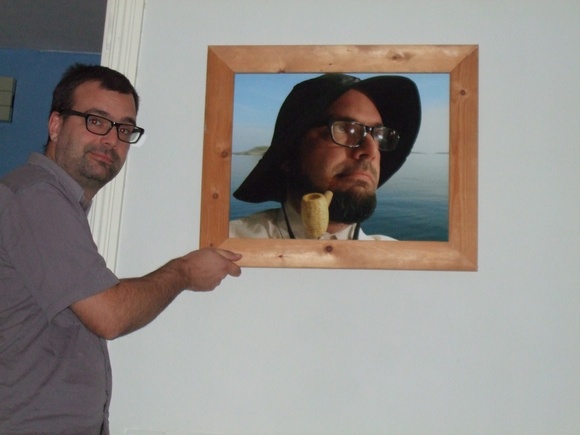 UPDATE: The gift was delivered and was well received! all is happy rejoice!